Cityrun C1 boot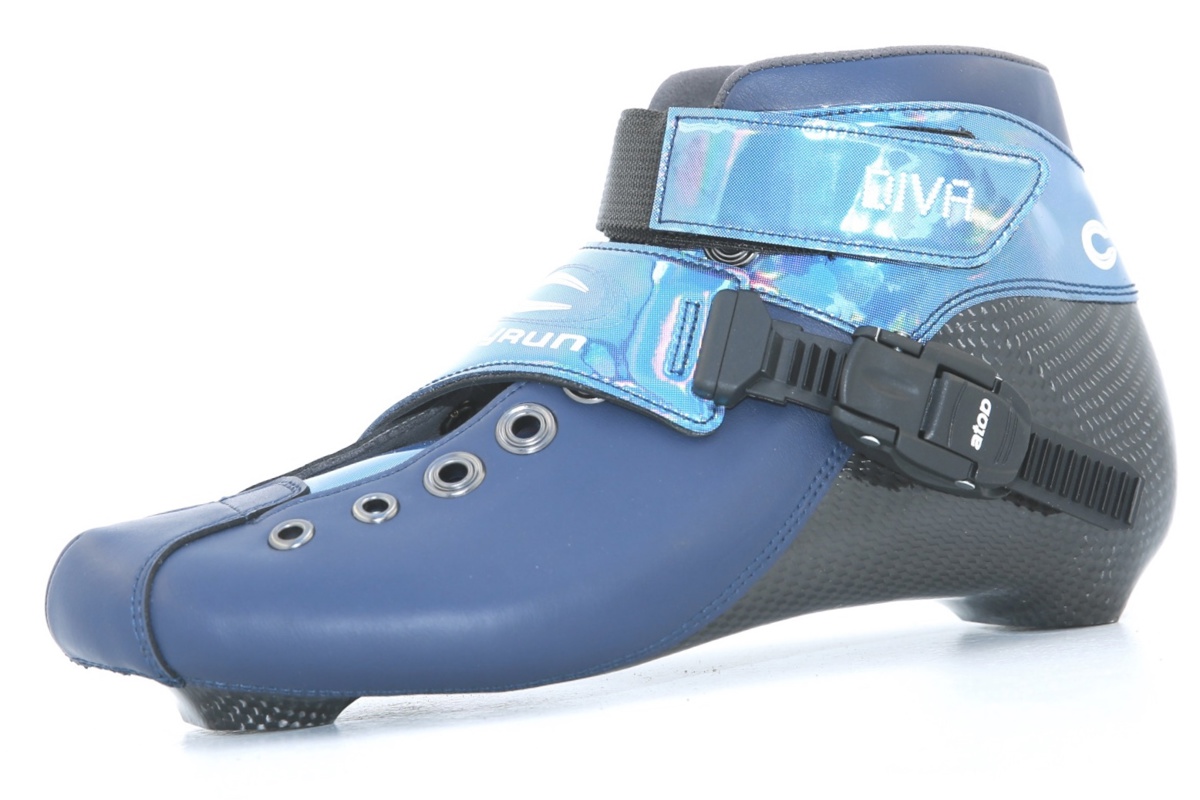 Available in one design: darkblue&black
Available in sizes 28->48. Also in sizes in between: perfect fit for every feet is available.
Cityrun is a brand based in South Korea, also popular in Colombia. Due to the popularity of Cityrun, a brand-new production site is constructed in Vietnam recently (Cityrun Vietnam Produce Co., Ltd).
The shell of the boot is produced in 30%carbon/70% fiberglass for the smaller sizes. For sizes >37 the ratio carbon/fiberglass is 40%-60%. This combination assures the perfect compromise between deformability and light weight.
The boot is slightly higher compared to the DOUBLEff A2 boot, resulting in extra support.
Upwards, an extra closure strip can be adjusted for increased ankle support
The boot has montage sheets with 6 holes. The sheets are mounted in the shell so the frame can be mounted in direct contact with the bottom aluminium surface of the boot montage sheets.
Not only the ankle padding, but also a thin sole has padding causes a super comfortable feeling.
Also for the Cityrun C1 boot, "high density padding" is used, as for the A1 boot. This padding keeps the elasticity/softening for longer time period causing the temper effect to last long, even with intensive use, which is often not the case with other types of padding where the temper affects disappears after a certain time of use.
"Top Nano Buckle": world class top level quality buckle.
Semi waxed laces
Synthetic inner and outer leather.
Comparable to the DOUBLEff boots A2 and A3 more attention is paid to the comfort during the design of the Cityrun C1 boot in comparison to the DOUBLEff A1 boot. Korean people put many attention and feeling in a fine finishing of their product, and that is what see in first sight on this boot. The ankle part is higher compared to the DOUBLEff A1 and A2 boot and offer this way a good support without loosing comfort and/or frredom of motion. As carbon is used in the shell, the higher design does not result in extra weight. This boot is the perfect starter-boot for as well inline skating as short track (ice). For this reason, the boot (lager sizes) is available with 195 mounting (inline) and 165 mounting (short track).