Doubleff A1 boot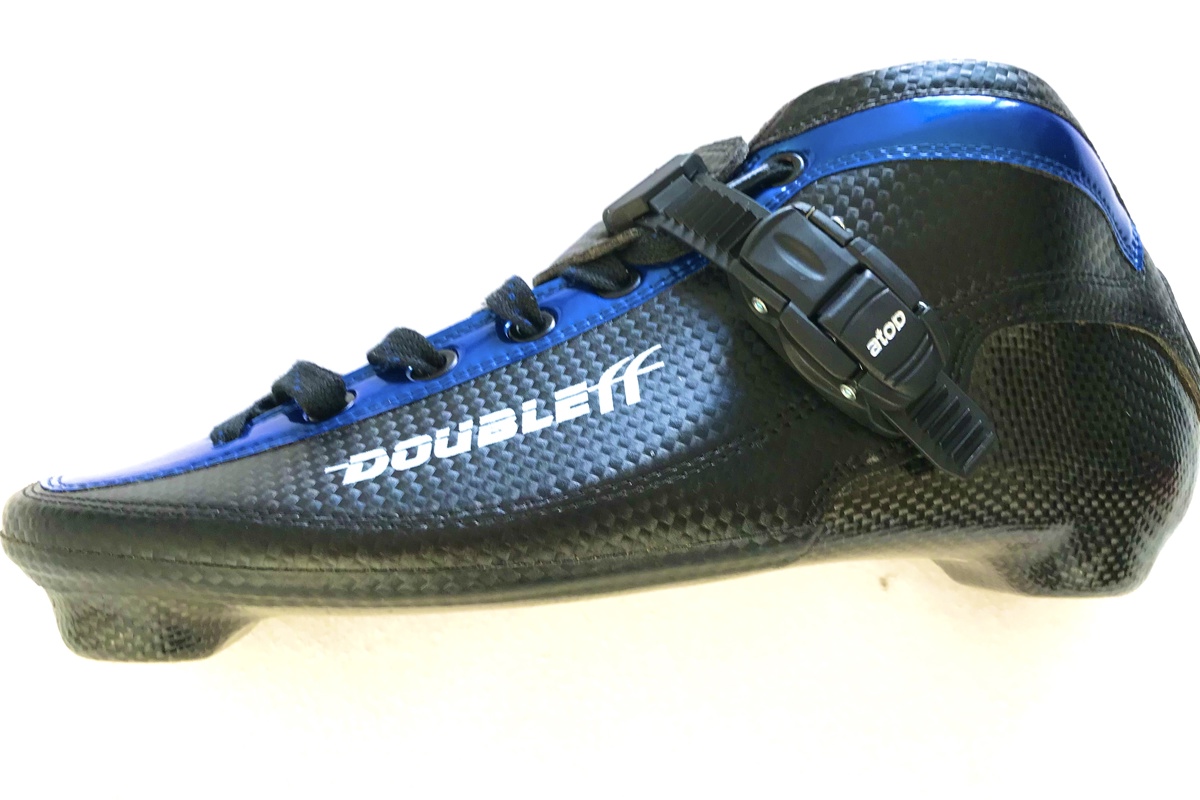 Available in two versions: black&black and black&blue.
Available in sizes 36 -> 48.
Produced in Italy.
100% carbon and thus ultra-light: weight of one boot (size 39) is < 300g, incl. laces).
Boot shell is thermoplastic: the boot can be heated in hot air furnace @100°C. As the boot is full carbon reshaping takes extra effort. Remark: full carbon boot is less deformable compared to half carbon shell.
The boot has vertical mounting grooves, which makes it possible to mount various types of frames (having mostly horizontal grooves).
"ProcLock ankle padding" is the typical and unique feature of this boot. The shaping of the heel and ankle part of this boot causes perfect looking of the heel during skating.
"high density padding" keeps the elasticity/softening for longer time period causing the temper effect to last long, even with intensive use, which is often not the case with other types of padding where the temper affects disappears after a certain time of use.
"Top Nano Buckle": world class top level quality buckle.
Waxed laces: stay positioned after being tied up.
Synthetic inner and outer leather.
Biggest asset of this boot is the combination of comfort and ankle support. In many other types of boots only one of both is present, but the DOUBLEff A1 boot guarantees both requirements of the experienced skater. The boot combines a comfortable fit with sufficient support. Due to the little lower ankle edge, the athlete will experience freedom in motion of the ankle without compromising the support. The use of a minimum, but sufficient amount of padding, the boot fits compact and straight away during the skating causing a straight away steering.