Doubleff A3 boot (2023)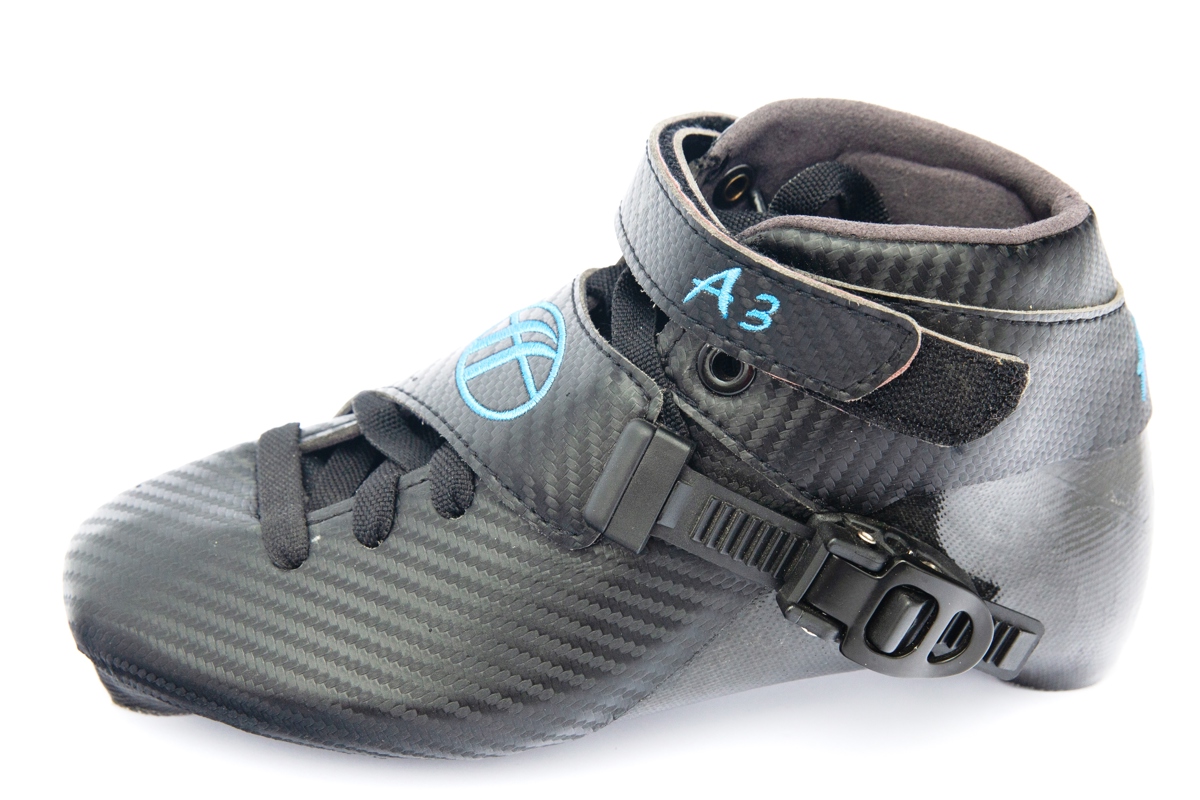 Available in one design: black&blue
Available in sizes 32->42
This ff A3 boot is produced in China.
The shell is 100% fiberglass. For this reason this boot is slightly more heavy compared to the A2, bit even better deformable to adjust to personal fit.
The higher designs creates extra support of less experienced skaters
Upwards, an extra closure strip can be adjusted for increased ankle support
The boot has vertical mounting grooves, which makes it possible to mount various types of frames (having mostly horizontal grooves). In case of extreme mountings, a hole with screw thread is present at the left and right side of the grooves.
Not only the ankle padding, but also sole has padding with increased thickness cause a super comfortable feeling.
Also for the A3 boot, "high density padding" is used, as for the A1 boot. This padding keeps the elasticity/softening for longer time period causing the temper effect to last long, even with intensive use, which is often not the case with other types of padding where the temper affects disappears after a certain time of use.
Extra strong buttle with clip made in Aluminium
Semi waxed laces
Synthetic inner and outer leather.
The A3 boot is designed especially for smaller sizes, for kids. This boot is designed to give maximum support and comfort for inline skating as well as for short track! Ideal boot for kids starting with competition inline skating and/or short track. The ankle edge is higher giving extra support with the extra closure strip. The height of the boot is designed in a way that the athlete despite the extra height experiences enough freedom of motion of the ankle. Extra padding offers extra comfort. Due to the fact no carbon is used the weight is slightly increased, in fact negligible for the smaller sizes. This has also the absolute advantage that the price is lower and unique for this quality level.