New website!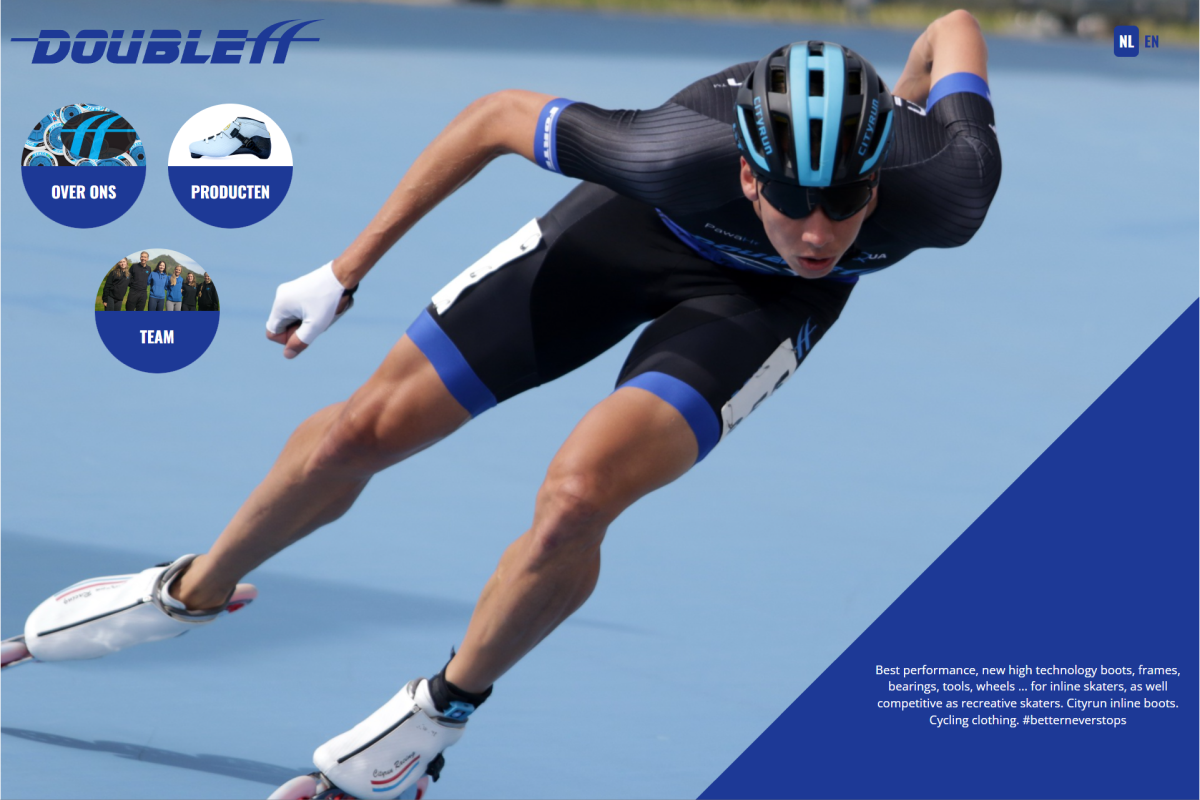 We're very proud of our new website. Take a look around!
We proudly present our new website. With this website we would like to inform you about our products. Are you looking for an inline boot (recreation or competition), een frame, spacers, bearings, a back pack, ... feel free to have a look in our product pages.
If you have additional questions, please contact us via the contact page or via our social media channes. DOUBLEff works B2B: do you want to know where you can buy our products? Send us a message with your home town and country and we will let you know the nearest dealers you can visit to meet our products.
Apart form our products, you can also discover our DOUBLEff inline team via the website. A team of six athletes (three Belgian and three Dutch sketers) represent DOUBLEff and our co-ponsors during international inline skating tournaments. Moreover we are very proud that all of our six team members are selected to participate the European Championchips in Italy (2-11 September) with their national teams. Do you want to meet them? Go and have a look on the page about our team. Follow them also via our social media (Facebook and Instagram).